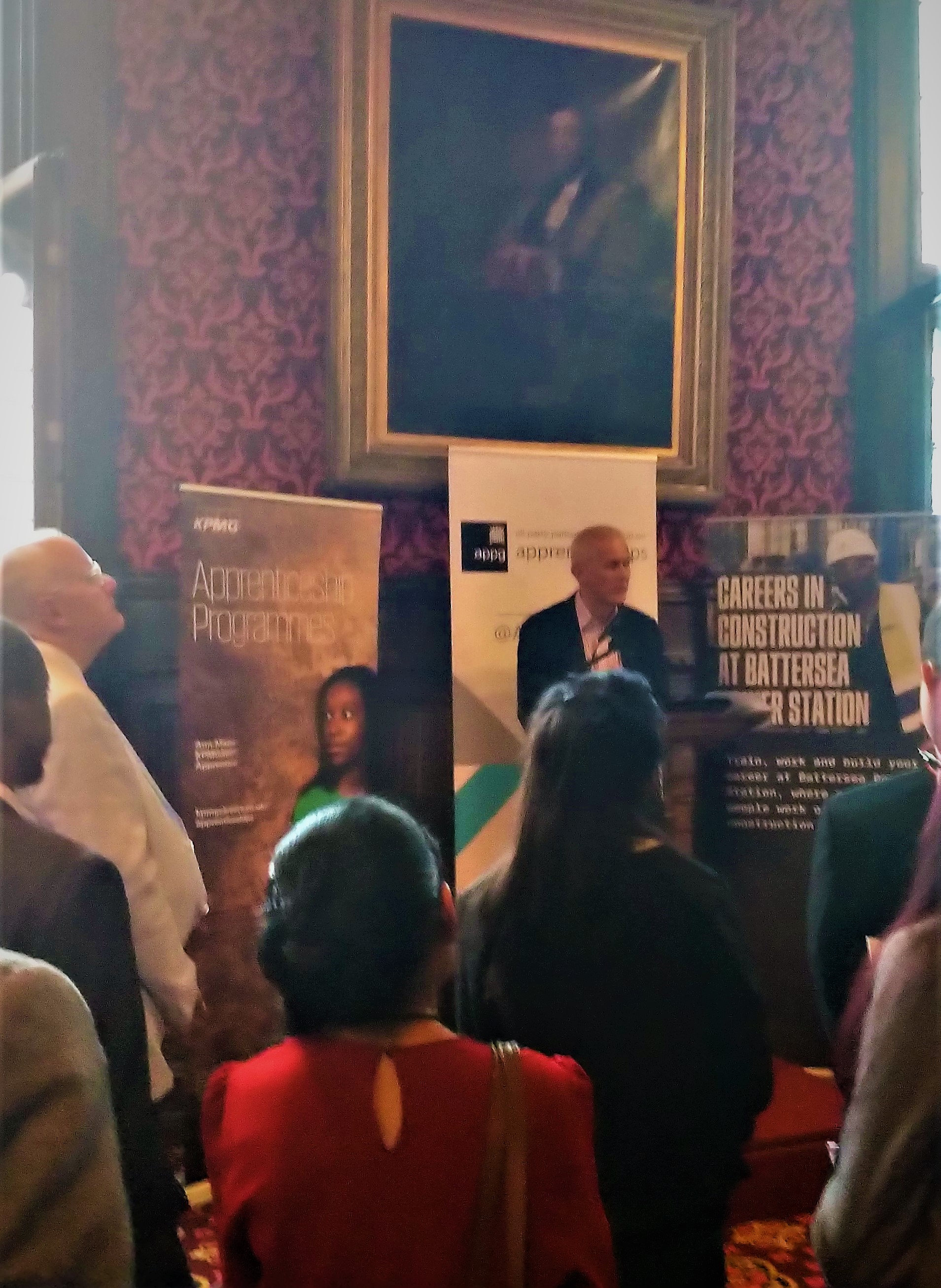 The lack of heritage skills available in the UK is a real concern to the Club. We are actively investigating ways to bring more young people into the sector through heritage apprenticeships.
To that end we have begun to engage with the APPG on Apprenticeships, including being invited to their annual report launch last night. It was good to see a packed house in Parliament's Strangers Dining Room, and it was a great opportunity to network and learn from those working in the area.
We spoke with Andre Burwood, head of the Battersea Academy of Skills Excellence, to discuss the approach they have used to create apprenticeships both within their own team at Battersea Power Station (a grade II listed building) as well as within their partners and contractors. We hope to use a similar model around major heritage sites as the basis for more heritage apprenticeships.