Listed Heritage is a high quality 150-page bi-monthly magazine published by The Listed Property Owners' Club exclusively for members, covering the whole spectrum of heritage conservation issues. It includes members letters, case studies, appeal casefiles, technical and legal advice and a Suppliers Directory. It also features regular contributions from leading conservation practitioners, Historic England, Historic Environment Scotland and Cadw, as well as the full news and analysis from our lobbying campaign. Listed Heritage is the insider's guide to listed property ownership.
To request a digital sample of Listed Heritage email info@lpoc.co.uk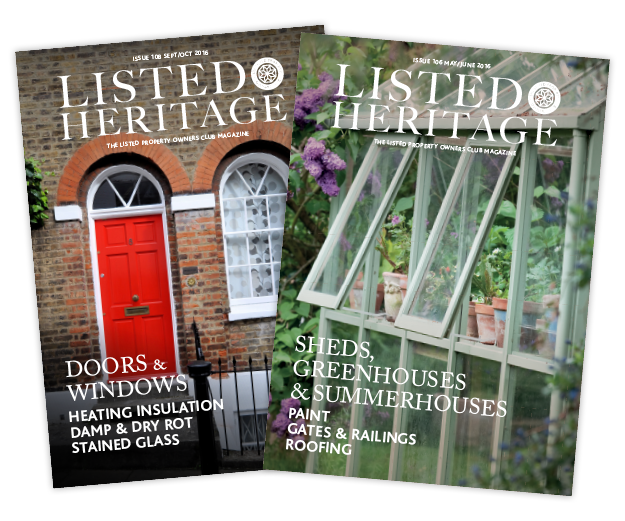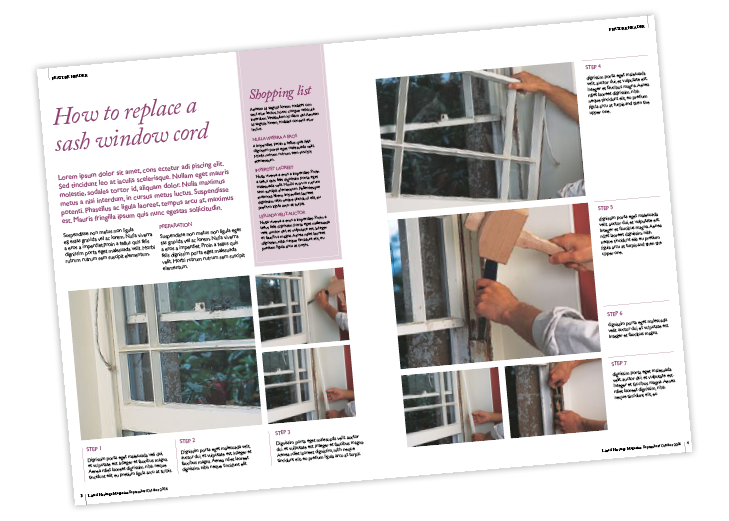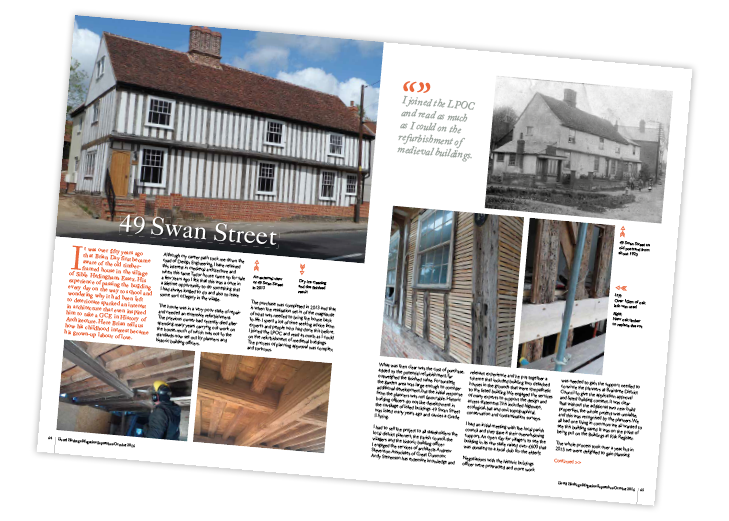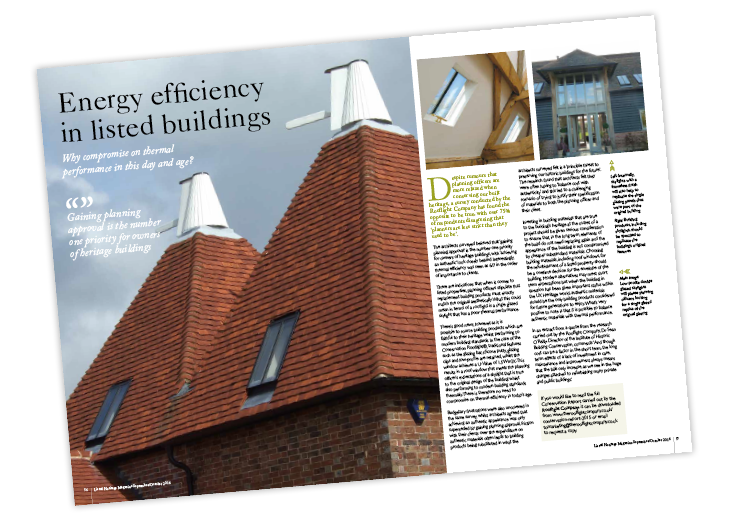 Inside Listed Heritage magazine you will find:
The Suppliers Directory – includes hundreds of nationwide suppliers who are specialists in listed buildings.
Owners stories – real life restoration examples and successful case studies for you to learn from.
Members letters to our experts – your questions and concerns may have already been answered!
Interior and exterior inspiration – from choosing the correct breathable paint to kitchen designs which marry modern day living with historic charm.
Technical help – from lime rendering to window restoration. Includes details of specialist suppliers that can help you.
Shopping pages – antique auctions, fire pits, fine china and more!
Heritage events – learn a new skill that you can use to sympathetically restore your period home.
Lobbying campaign – all the latest from our political campaign for owners' rights.
….and much, much more!
If you are not a member of the Club click here or call 01795 844939 to join today and start receiving Listed Heritage magazine right away.
"During our 20 years of living in a listed thatched cottage we have found the help and advice we have received from LPOC extremely valuable. The magazine alone is worth the membership fee and I would recommend that anyone owning a listed building should become a member."